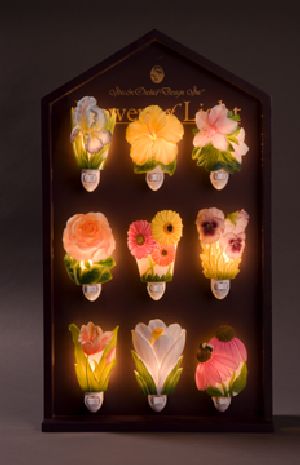 We are a family business with over 20 years of experience in creating beautiful high quality gifts.
We are a Wholesale Company that sells to Retailers ONLY. If you love our products, own a business and wish to carry our products in your store, please send us a copy of your tax id and business information via email to heidi@ibisandorchiddesign.com or fax us at 877-661-8001 .
Ibis & Orchid Design creates and markets beautiful and affordable products for the Gift and Home Decor Industry. Our designs are original, botanically inspired and drawn by the founder of the company, John in Vicksburg, Mississippi, sculpted by Master Craftsmen, cast in high-quality Bonded Marble, and painstakingly hand painted by artisans. We are the company that re-introduced Wall Vases to the market in a fresh way. We make beautiful and affordable Table Vases, Keepsake Boxes, Candlesticks, Chamber Sticks, Clocks, Welcome Signs, Votives, Vanity Trays, Night Lights, Lamps and more. We are well known for our popular Calla Lily Collection. Our bonded marble, hand painted Night Light Collection has been phenomenally successful and is the top selling line for many of our customers. Please take a look through our online catalog, or you can call us to place an order at 866-636-4481
If you are not an authorized Wholesale buyer, but love our products and would like to purchase them for yourself, please check out our page that list all the retailers that carry our products. Thank you!
---