About Us
WE ARE A WHOLESALE BUSINESS ONLY
If you own a business and have a tax ID please go to our Log In Page to create an account
If you love our products and don't own a business, visit our "List of Retailers" page to see what retailers carry our products for you to purchase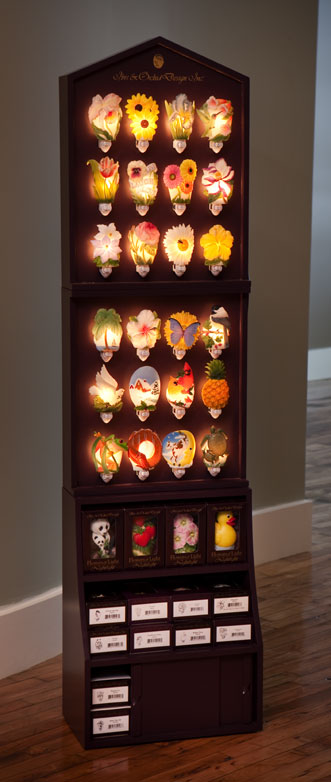 Ibis & Orchid Design creates and markets beautiful & affordable products for the Gift and Home Industry. Our designs are original, botanically inspired and hand drawn by the founder of the company John in Vicksburg, Mississippi, sculpted by Master Craftsmen, cast in high-quality Bonded Marble, and painstakingly hand painted by artisans. We make beautiful and affordable Night Lights, Night Lamps, Accent Lamps, Clocks, Table Vases, Votives, Wall Vases, Welcome Signs, Keepsake Boxes and more. We are well known for our popular Calla Lily Collection. Our bonded marble, hand painted Night Light Collection has been phenomenally successful and is the top selling line.
We have moved our warehouse and offices to Vernon, CT
OUR SHIPMENT HAS ARRIVED of our Best Selling Night Lights and Lamps. We are shipping out as fast as we can but have many orders to fill, please have patience as we fill all of your orders.
Our Talented Team
John - Founder/Artist
Min Yi Lin - Master Sculptor
Yi Li - Accomplished Painter
Heidi - New Owner
Heidi Ross, the new owner of Ibis & Orchid Design is surrounded by the previous team who founded and created all of those beautiful products, many of you have loved for the past 20 years. John Solomon, Designer, artist and former President with Min Yi Lin - his partner and Master Sculptor, along with Min's wife Yi Li (an accomplished painter) will continue to work with Heidi as the design team moving forward into the 2020's. Of course, 2020 was a less than stellar year in retail, but now we are all focused on moving forward and building on our past successes. Heidi Ross is a business owner and has been a great customer for Ibis & Orchid Design for many years. Her special strengths bring a new level of creativity & marketing strategies to the company. We are all excited about the future prospects in this ever-changing market.