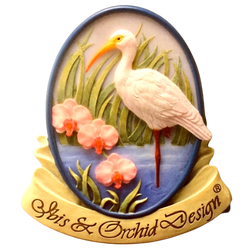 Shipping
FOB Vernon, CT.
Products will be shipped via UPS unless a prepaid carrier has been designated.
All returns require prior approval (within 7 days of receipt).
Please call 866-636-4481. Note: Returns must be in original packing, with no retail price tags, or any other stickers applied. Must be complete packs.
Liability
Seller shall not be liable for failure to deliver or for delays in delivery for causes beyond seller's control. •Seller's liability is limited to the wholesale price of any defective goods.
Warranties
The seller gives no warranty, expressed or implied as to any matter.
The seller is in no way responsible for the use of the merchandise or damages resulting therefrom.
Wholesale Terms of Sale
Opening minimum - $200. Product not ordered in the pack sizes will be adjusted up.
Re-orders $200 minimum.
Opening orders must be prepaid by credit card or by bank check. We accept bank checks, Visa, MasterCard, or Discover for prepayment.
Pre-payments made by bank check and must include estimated shipping charges. Please call 1-866-636-4481 for estimates.
Promotions may not be combined.
Out-of-Stock items may automatically be backordered for up to 45 days unless specified otherwise. Backorders under $35 will automatically be cancelled. We reserve the right to cancel any backorder.
Checks returned for Stop Payment or NSF are subject to a $50 fee.
An unjustified Credit Card Chargeback is subject to a $100 fee.
Prices subject to change without notice.
All initial orders require a reseller's state tax certificate. Please e-mail us a copy or fax a copy to 877-661-8001
Special Promotions and pricing are contingent upon timely payments.
Past Due accounts are subject to a 10% late charge fee per month.
All Night Lights MUST be ordered in MINIMUM of 2 of Each Style
MAP PRICING: Ibis and Orchid Design has a policy for pricing our designs. This is a Minimum Advertised Price, which most of your are already familiar with. (Basically, it means that the price advertised can be no less than double the Wholesale Price less 10%; in order words, 10% less than twice the wholesale price).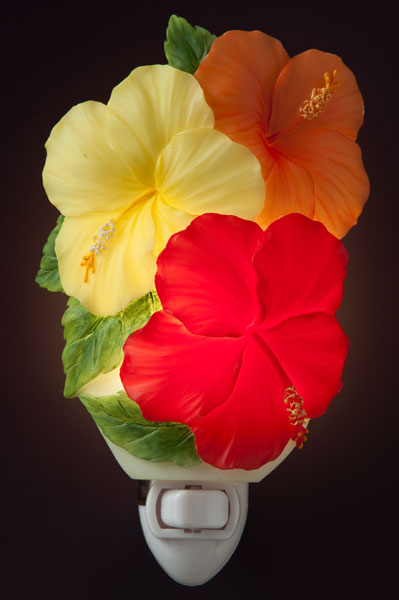 PRIVACY NOTICE
Welcome to our online ordering service. Ibisandorchiddesign.com and its associates provide their services to you subject to the following conditions. If you visit or order within this website, you accept these conditions.
PRIVACY
Please review our Privacy Notice, which also governs your visit to our website, to understand our practices.
ELECTRONIC COMMUNICATIONS
When you visit Ibisandorchiddesign.com or send e-mails to us, you are communicating with us electronically. You consent to receive communications from us electronically. We will communicate with you by e-mail or by posting notices on this site. You agree that all agreements, notices, disclosures and other communications that we provide to you electronically satisfy any legal requirement that such communications be in writing.
COPYRIGHT
All content included on this site, such as text, graphics, logos, button icons, images, audio clips, digital downloads, data compilations, and software, is the property of Ibisandorchiddesign.com or its content suppliers and protected by United States and international copyright laws and copyright. The compilation of all content on this site is the exclusive property of Ibisandorchiddesign.com, with copyright authorship for this collection by Jamison White, Inc. , and protected by U.S. and international copyright laws. The software application provider and author for "osCommerce", is used under the GNU GENERAL PUBLIC LICENSE and all original authorship and credit for osCommerce remains the intellectual rights of www.oscommerce.com.
TRADEMARKS
Ibisandorchiddesign.coms trademarks and trade dress may not be used in connection with any product or service that is not Ibisandorchiddesign.com, in any manner that is likely to cause confusion among customers, or in any manner that disparages or discredits Ibisandorchiddesign.com. All other trademarks not owned by Ibisandorchiddesign.com or its subsidiaries that appear on this site are the property of their respective owners, who may or may not be affiliated with, connected to, or sponsored by Ibisandorchiddesign.com or its subsidiaries.
LICENSE AND SITE ACCESS
Ibisandorchiddesign.com grants you a limited license to access and make personal use of this site, but not to download (other than page caching) or modify it, or any portion of it, except with express written consent of Ibisandorchiddesign.com. This license does not include any resale or commercial use of this site or its contents: any collection and use of any product listings, descriptions, or prices: any derivative use of this site or its contents: any downloading or copying of account information for the benefit of another merchant: or any use of data mining, robots, or similar data gathering and extraction tools. This site or any portion of this site may not be reproduced, duplicated, copied, sold, resold, visited, or otherwise exploited for any commercial purpose without express written consent of Ibisandorchiddesign.com. You may not frame or utilize framing techniques to enclose any trademark, logo, copyright or other proprietary information (including images, text, page layout, or form) of Ibisandorchiddesign.com and our associates without express written consent. You may not use any meta tags or any other ":hidden text": utilizing Ibisandorchiddesign.com's name, copyrights or trademarks without the express written consent of Ibisandorchiddesign.com. Any unauthorized use terminates the permission or license granted by Ibisandorchiddesign.com.
YOUR MEMBERSHIP ACCOUNT
If you use this site, you are responsible for maintaining the confidentiality of your account and password and for restricting access to your computer, and you agree to accept responsibility for all activities that occur under your account or password. Only customer/company authorized personnel with appropriate resale license may use our website. Ibisandorchiddesign.com and its associates reserve the right to refuse service, terminate accounts, remove or edit content, or cancel orders in their sole discretion.
IBIS & ORCHID DESIGN DBA CALLA LILY'S PRIVACY NOTICE
Ibisandorchiddesign.com knows that you care how information about you is used and shared, and we appreciate your trust and want you to feel confident in our services and security as it relates to your personal information. This notice describes our privacy policy. By visiting Ibisandorchiddesign.com, you are accepting the practices described in this Privacy Notice.
WHAT PERSONAL INFORMATION ABOUT CUSTOMERS DOES Ibisandorchiddesign.com GATHER?
The information we learn from customers helps us personalize and continually improve your ordering experience at ibisandorchiddesign.com. Here are the types of information we gather.
INFORMATION YOU GIVE US:
We receive and store any information you enter on our Web site or give us in any other way. You can choose not to provide certain information. We use the information that you provide for such purposes as responding to your requests, fulfilling orders, improving our service and communication with you.
AUTOMATIC INFORMATION:
We receive and store certain types of information whenever you interact with our website. For example, like many web sites, we sometimes use "cookies," and we obtain certain types of information when your Web browser accesses our website.
E-MAIL COMMUNICATIONS:
To help us make e-mails more productive to improve service and your ordering experience, we sometimes send you newsletters of our product promotions/specials, show schedules and other pertinent information. If you do not want to receive e-mail from us, other than order notifications and receipts, please adjust your "Subscription" preferences by logging into your account.
WHAT ABOUT COOKIES?
Cookies are alphanumeric identifier text files that we transfer to your computers hard drive through your Web browser to enable our systems to recognize your browser and to provide features such as storage of items in your Shopping Cart between visits.
DOES Ibisandorchiddesign.com SHARE THE INFORMATION IT RECEIVES?
We respect your privacy and appreciate your business. At no time do we ever provide your account contact or payment information to any third party vendor, associate or service provider other than verification of credit standing for setting up terms of payment at your request. We do not verify credit/payment history of any customer for a vendor unless the customer requests and signs a written authorization.
HOW SECURE IS INFORMATION ABOUT ME?
We work to protect the security of your information during transmission by using Secure Sockets Layer (SSL) software, which encrypts information you provide to us for purchasing of our products or services. We reveal only the last five digits of your credit card numbers when confirming an order. Of course, we transmit the entire credit card number to the appropriate credit card company during order processing. It is important for you to protect against unauthorized access to your password and to your computer. Be sure to sign off when finished using a shared computer by clicking the "log off" link located in the side menu.
WHICH INFORMATION CAN I ACCESS?
Ibisandorchiddesign.com gives you access to a broad range of information about your account and your interactions with us for the limited purpose of viewing and, in certain cases, updating that information.
CONDITIONS OF USE, NOTICES AND REVISIONS
If you choose to visit Ibisandorchiddesign.com, your visit and any dispute over privacy is subject to this Notice and our Conditions of Use, including limitations on damages and application of the law of the State of Mississippi . If you have any concern about privacy of your personal information as used and collected within our website, please send us a thorough description by clicking on the "Contact Us" link on the side menu, and we will try to resolve it.
Our business changes constantly, and our Privacy Notice and the Conditions of Use will change also. We may e-mail periodic reminders of our notices and conditions, unless you have instructed us not to, but you should check our Web site frequently to see recent changes. Unless stated otherwise, our current Privacy Notice applies to all information that we have about you and your account. We stand behind the promises we make, however, and will never materially change our policies and practices to make them less protective of customer information collected in the past without the consent of affected customers.
INFORMATION YOU GIVE US:
You provide most information when you search, order or other methods of communication via our website or email to Ibisandorchiddesign.com. As a result of those actions, you might supply us with such information as your name, address, and phone numbers, and credit card information.
AUTOMATIC INFORMATION:
For security purposes Ibisandorchiddesign.com sometimes collects and analyzes the Internet protocol (IP) address used to connect your computer to the Internet, and to our website. This is done for your protection for tracking purposes in the unfortunate event that someone gains access to your personal or financial information and opens an account, or makes purchases under your name.
QUESTIONS:
Questions regarding our Conditions of Usage, Privacy Policy, or other policy related material can be directed to our support staff by clicking on the "Contact Us" link in the side menu. Or you can email us at: info@ibisandorchiddesign.com

Phone: 866-636-4481 / Fax: 877-661-8001
Ibis & Orchid Design DBA Calla Lily's • 309 Talcottville Rd * Vernon, CT 06066
www.ibisandorchiddesign.com